Mr. André Drolet, Chairman of the Board, and Mr. Jean Touchette, President and Director General of Info-Crime Montréal, along with our board members, announce, with great regret, the death of our co-founder, Alexander ``Alex`` Harper, on December 30, 2022.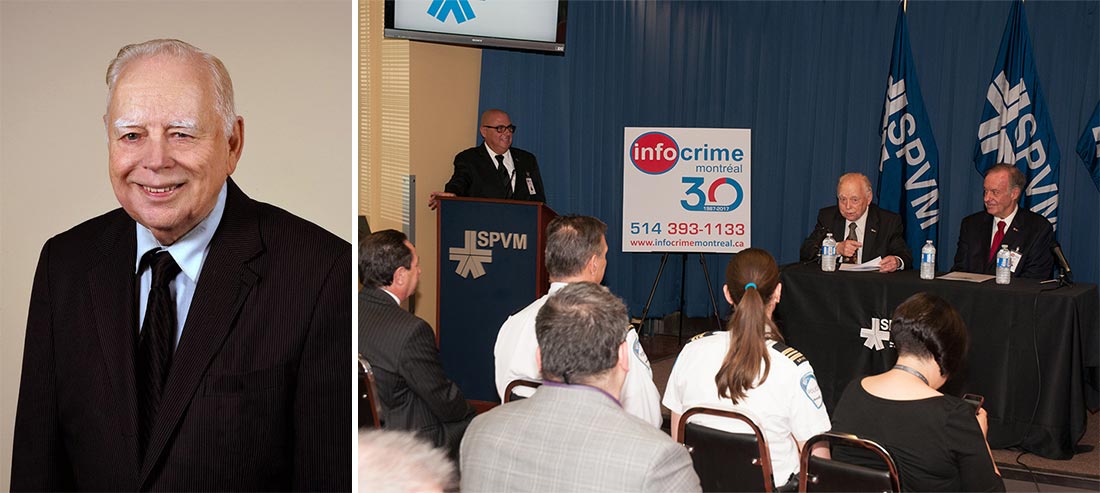 Alex passed away peacefully, surrounded by his family. In December of 1986, Alex kickstarted the set up of our organization, along with Mr. Bourget, then Chief of the Montréal Police Service. The organization was launched in 1987, and for more than 32 years, Mr. Harper played an active voluntary role at the heart of the organization. He occupied several key positions, including that of our first President from 1987 to 1993.
An experienced businessman, he spent part of his career with The Board of Trade of Metropolitan Montreal, and founded his own business, Les Publications Anchor Harper, which he ran until recently, in 1994. Throughout his life, Mr. Harper was a mentor, a coach and a hands-on manager who always offered good advice. During his long career, he received several honours, including Her Majesty's Jubilee Medal from Queen Elizabeth II in 2012.
In addition to his wife, Yvette, he is grieved by his three daughters, his six grandchildren, and many family members and friends. Alex was 83. We send our sincere condolences to his family and to all of those who were close to Alex. You can follow this link to his obituary.