Montreal - July 15, 2021
Le Service de police de la Ville de Montréal (SPVM) yesterday renewed its partnership agreement with Info-Crime Montréal for the next five years. The renewal was formalized during a ceremony held at Montréal Police Headquarters on Saint-Urbain Street.
Info-Crime Montréal is a non-profit organization whose purpose is to improve the quality of life and the sense of safety of all Montrealers. Its primary mission is to encourage members of the public to fight crime by sharing information on criminal activity in an anonymous and confidential manner, whether by phone at 514-393-1133, or through an online form available at infocrimemontreal.ca. Info-Crime Montréal is also involved in several crime prevention projects.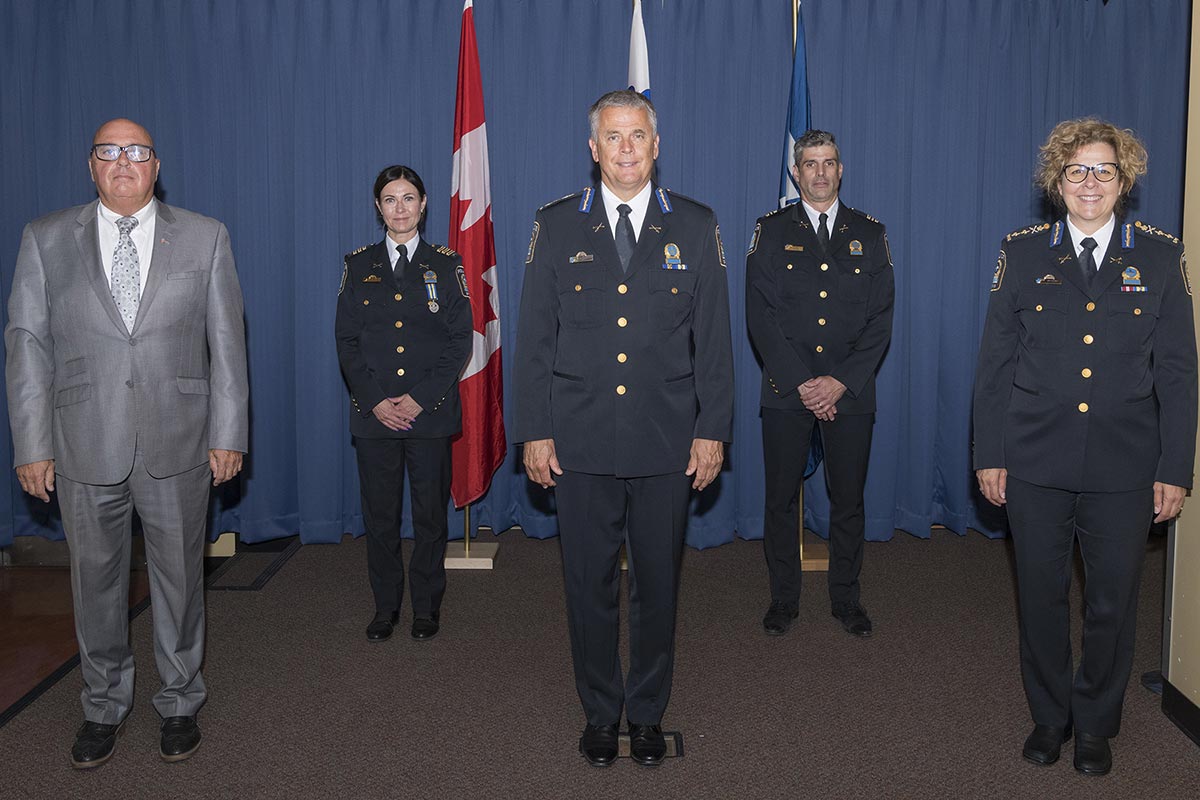 Group Photo: President-Director General of Info-Crime, Jean Touchette and SPVM Chief Sylvain Caron are accompanied by three representatives of the Criminal Investigations Branch: Assistant Chief Sophie Roy, Inspector Christine Christie and Chief Louis Dufour.
" The cooperation of the Montreal public is important in the fight against crime. Thanks to its expertise and quality service, Info-Crime Montréal succeeds in gathering a great deal of useful information from the public throughout the year. This information can then be analyzed and used by our teams of investigators. This type of partnership is extremely important and beneficial'' emphasized Mr. Sylvain Caron, Chief of the SPVM
Photo of the signing: President-Director General of Info-Crime, Jean Touchette, and the SPVM Chief, Sylvain Caron.
Photos SPVM –Véronique Lussier