Montreal - December 10, 2020
The ICM Board of Directors recently agreed to make a financial contribution of $ 2,500 to Réseau-Enfants Retour.
The contribution will be used in particular for their AIMER education program, which aims to prevent sexual exploitation, which has been distributed to more than 30,000 young aged between 9 to 13. The workshops are given on site or virtually. For thirty-five years, the Children's Return Network has been the only non-profit organization in Quebec that families can turn to for help, advice and support following the disappearance of a child.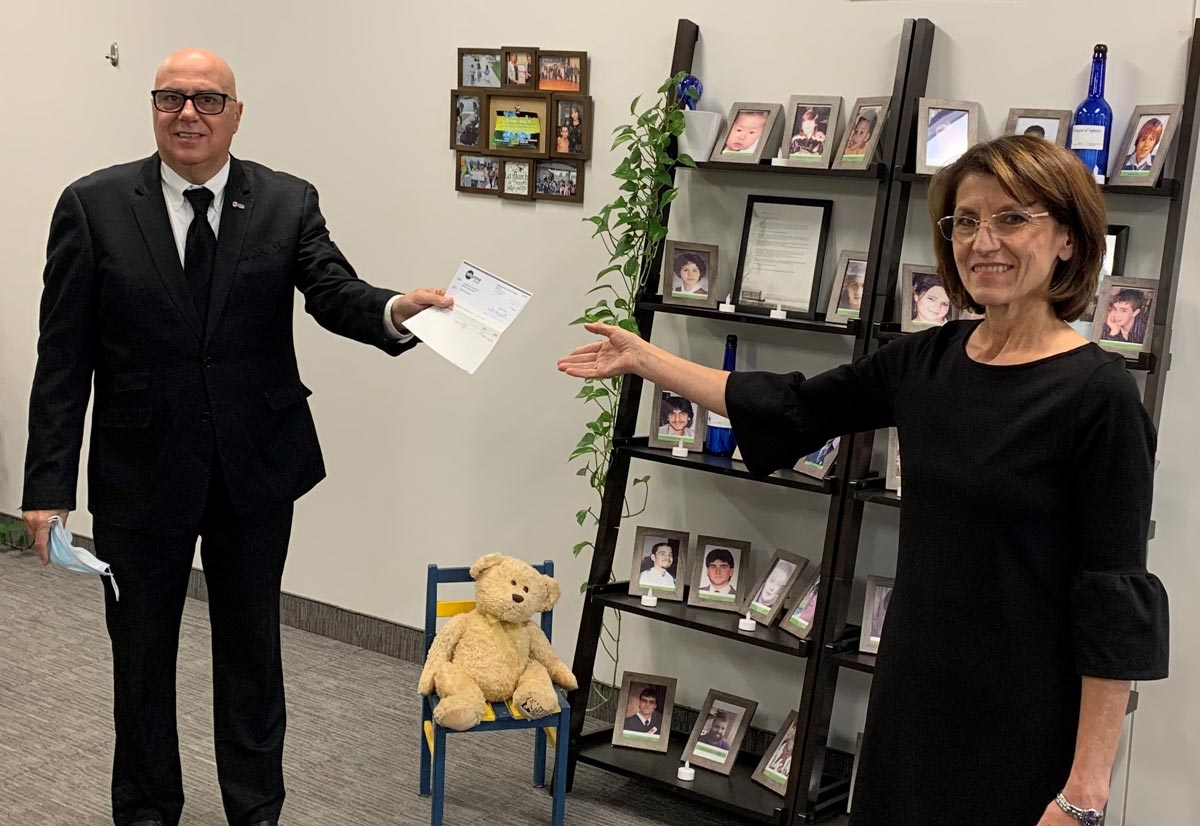 In the photo, the executive director of the Réseau-Enfants Retour Pina Arcamone receives the check for $ 2,500 from the CEO, Info-Crime Montreal, Jean Touchette. We also take the opportunity to congratulate the entire team of Ms. Arcamone for their excellent work.