Montreal - Novembre 25, 2020
A long-time partner of the SPVM committed to improving the quality of life and feeling of safety of Montrealers, Info-Crime has again chosen to support an innovative prevention initiative, namely the brand new multidisciplinary team, the Metro Intervention Team. and consultation (ÉMIC).
Info-Crime effectively allows the establishment of a trio that brings together a police officer from the SPVM, an inspector from the Société de transport de Montréal and a worker from the Société de développement social. EMIC thus enhances the SPVM's service offering, in addition to the other multidisciplinary teams already in existence, by providing a response to a concrete need in the metro network. In fact, it will act as a liaison and support between STM inspectors and front-line police officers and the Mobile Reference and Intervention Team in Roaming (EMRII), the objective being to promote access to people experiencing homelessness to services corresponding to their situation by considering their needs, respecting their wishes and taking into account their capacities.
Info-Crime Montreal generously supports the project to the tune of $ 12,000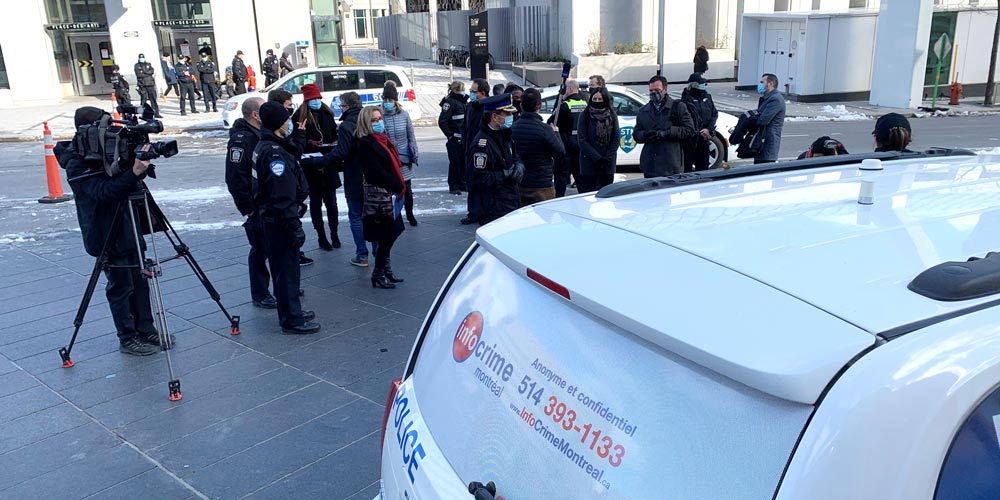 Info-Crime's financial participation in the project is major since it donates $ 12,000 to EMIC so that it can equip its vehicle with equipment to intervene safely with clients in homelessness (ex. nitrile gloves, disinfectant wipes, first aid kit, surgical masks, non-contact infrared thermometers, biomedical waste bins, etc.) but also material to facilitate the approach with these people presenting certain vulnerability factors. These second-line workers will have at their disposal: hats, mittens, water bottles, soft bars, heating bags, Tim Horton and McDonald's cards, grocery cards, etc.) in order to facilitate the first contact and encourage these people to go to resources corresponding to their needs. This material will only be distributed in the context of a specific intervention carried out by EMIC and not in a broader perspective of offering it to all people experiencing homelessness. Info-Crime makes it possible to set up this new project, whose preventive approach will certainly bear fruit, and the SPVM would like to warmly thank it. EMIC vehicle lettering is also courtesy of Info-Crime Montreal.
Source : SPVM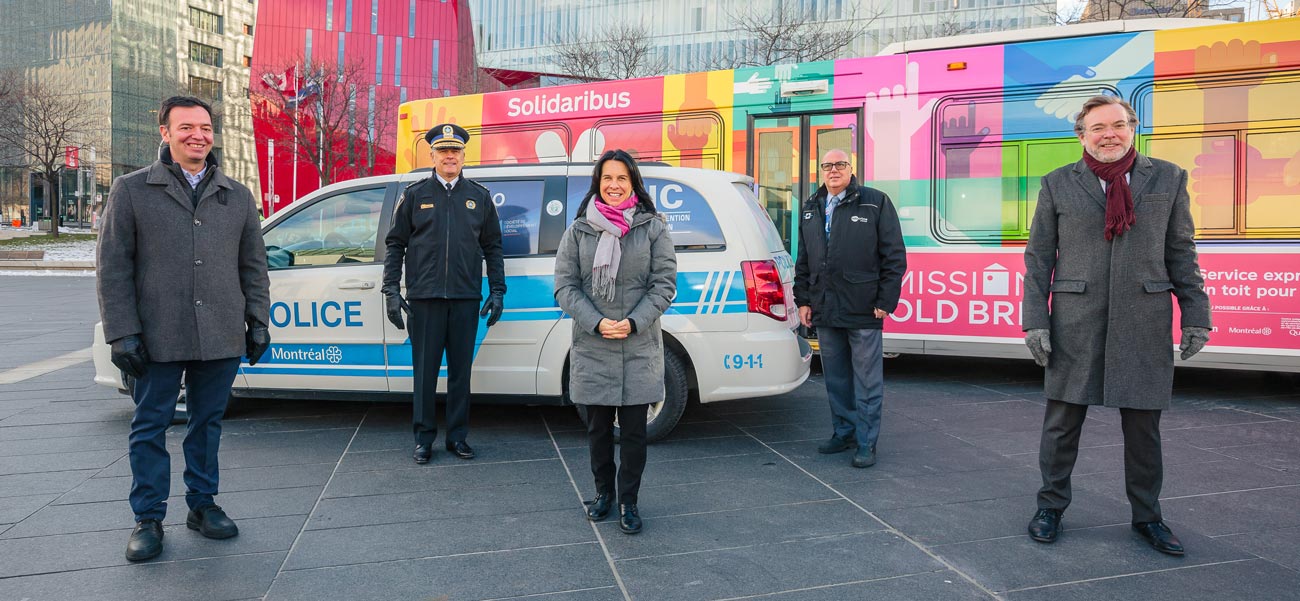 In the photo, left to right, Mr. Martin Petrarca, Director General of the Société de développement social, Mr. Sylvain Caron, Director of the SPVM, Ms. Valérie Plante, Mayor of Montreal, Mr. Jean Touchette, President and CEO of Info-Crime Montreal, Mr. Philippe Schnobb, Chairman of the Board of Directors of the Société de transports de Montréal.