Montreal - Octobre 27 2020
On October 20, SPVM agents Brigitte Lévesque and Marilyn Séguin held an sensitization campaign for retailers in their area.
The operation targeted businesses located on Décarie Street, a major commercial sector in the Saint-Laurent borough. Between 9:30 a.m. and 12:30 p.m. that day, officers visited around 20 businesses to provide advice on prevention and awareness about fraud and other crimes to which retail businesses may be exposed.
During the session, the agents took the opportunity to provide security and also measure the degree of satisfaction of their police service, and above all remind them not to hesitate to contact them at the neighborhood station if they have specific concerns.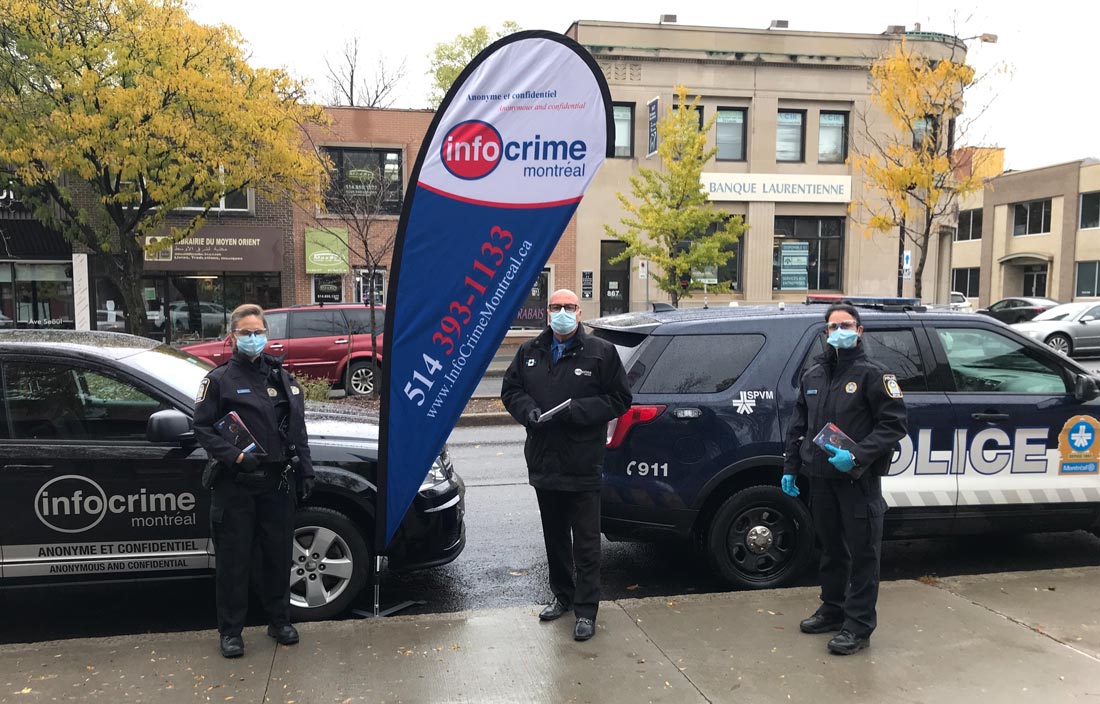 During the session, agents Lévesque and Séguin were accompanied by Jean Touchette from Info-Crime to also offer to the merchants, information about the ICM program, which allows them to remain anonymous when transmitting tips or information on criminal activities. Business people were very receptive to the operation and PDQ 7 agents will certainly hold more soon. This type of activity is reassuring for citizens and increases their feeling of security significantly. Congratulations to agents Lévesque and Séguin for this initiative.