Montreal - August 24, 2020
A fraud prevention session in the PDQ 35 sector at the initiative of the devoted cadets Gabriel Julien and Catherine Roy as well as their lieutenant Patrice Henry, a fraud prevention session in which Info-Crime participated was held at the corner from Bélanger and St-Hubert streets on August 20.
For 2 hours, between 10 a.m. and noon, on-site the team educated citizens passing through the Plaza of the measures to be taken in order to protect themselves against fraud. For the occasion, brochures and protectors for debit cards and RFID credits bearing the Info-Crime signature were offered free of charge to citizens. The coronavirus crisis of recent months has unfortunately favored this type of crime and the public must be extra careful.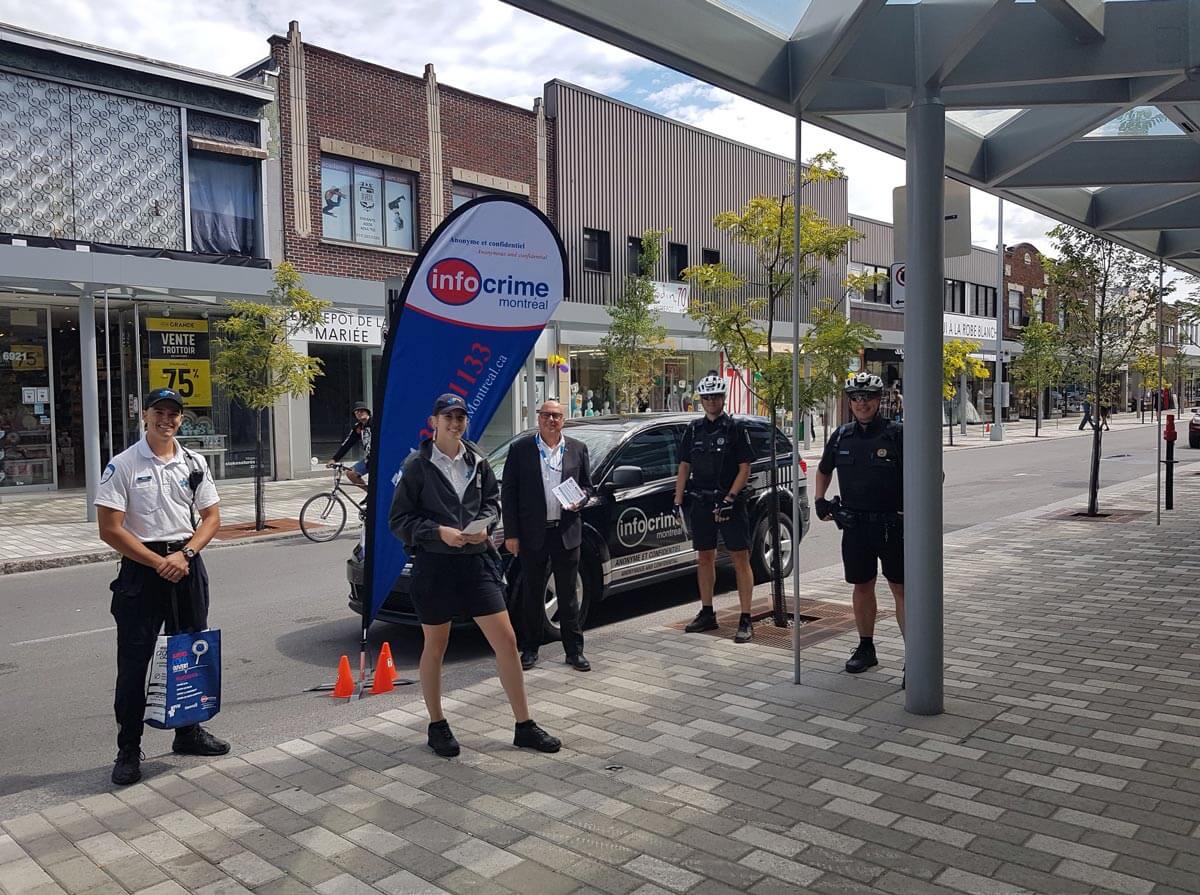 In the photo, during the prevention session, we see the SPVM cadets, Gabriel Julien and Catherine Roy, Jean Touchette CEO of Info-Crime Montreal as well as the bicycle patrol officers Patrick Langevin and Yves Desjardins of PDQ 35. Congratulations to the whole team for this great achievement!