Montreal - November 6, 2019
The fall and winter of 2019 marks a very important moment for Info-Crime Montréal (ICM), as it will make way for another major outdoor advertising campaign seen since it was founded in 1987.
Indeed, we entered into a partnership with Pattison advertising company that citizens circulating on the Island of Montreal will see, for several months, our high profile campaign dramatically supporting our efforts to help fight crime.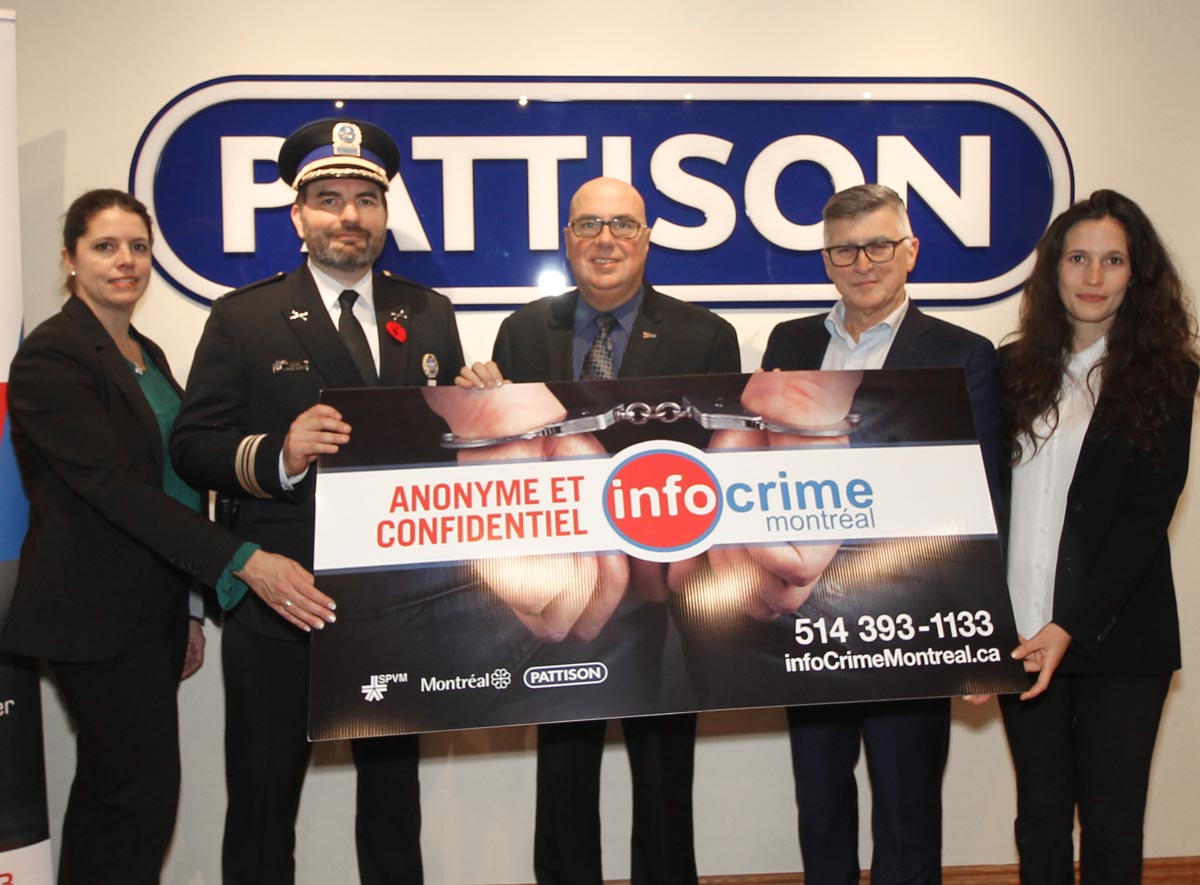 Pictured from left to right, Detective Lieutenant, Hélène Gignac, Commander François Harrisson-Gaudreau from the SPVM, Jean Touchette, President and Chief Executive Officer, Info-Crime Montreal, Dominic Loporcaro, Vice President and General Manager for Eastern Canada, Pattison Outdoor and Pamela Hébert-Poudrier, Account Manager, National Sales, Pattison Outdoor.
Specifically, 100 panels measuring 10 feet x 20 feet will be visible in the Pattison display network in Montreal. The campaign consists of 5 visuals inviting citizens to contact Info-Crime Montréal to provide information on criminal activities and each visual will be reproduced 20 times.
This significantly expensive advertising campaign is offered free to Info-Crime Montréal by Pattison. Quoting Mr. Dominic Loporcaro, Vice President and General Manager for Eastern Canada at Pattison, this partnership is a concrete way for his company to become involved in making Montreal one of the safest cities in the world.
The management of Info-Crime is very happy with this partnership and remains convinced this campaign will contribute significantly to strengthen the safety of the Island of Montreal citizens. According to Jean Touchette, CEO of ICM, the participation of the general public is essential for our organization and together we can make a difference in matters of public safety.
About Info-Crime Montreal
Since 1987, Info-Crime Montreal has been present in the day-to-day lives of citizens who wish to contribute to improving the quality of life of Montrealers by providing confidential information about criminal activities. Info-Crime Montreal is a sign of respect, help us to continue our mission by calling 514 393-1133 or complete the on-line form at www.InfoCrimeMontreal.ca
About Pattison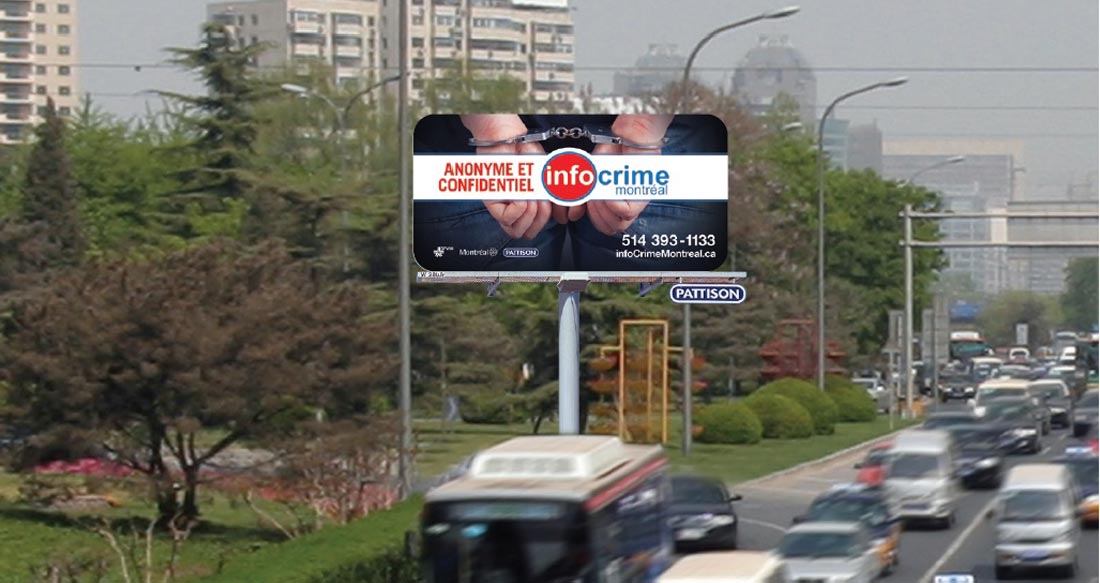 Pattison is the largest provider of regular and digital signage and public transit advertising products in Canada. With the wide variety of products we offer in more than 200 markets from coast to coast, our advertisers have unparalleled advertising resources to make themselves known. Our group has more than 400 sales professionals scattered across the country, including unparalleled customer support. Since 1908, our sense of innovation and our customer-focused corporate culture have been key to our success.