Montreal, Monday, May 14, 2018
The Board of Directors of Info-Crime Montreal was very happy to hold, for the second year in a row, the "Info-Crime Montreal Week", from May 6th to May 12th.
Launched for the first time last year on the occasion of the organization's 30th anniversary, the "ICM Week" brings together a series of activities to raise awareness and remind citizens of Montreal of the importance of the organization.
Several activities were on the program this year, including information booths for citizens, at Place Versailles in the east end of the island on May 6 and Place Vertu in the west end on May 12. May 8, the traditional annual luncheon with guest of honour, Martin Prud'homme, director of the SPVM. This event serves to recognize the work of police officers and corporate honorary members of Info-Crime Montreal. On May 9, the launch of a visibility program with TAG Tracking Inc. in collaboration with Échec au Crime and Thursday, May 10, the holding of sessions '' Un café avec un policier '' (A coffee with a police officer) in collaboration with the SPVM and the police stations District 11, 16 and 38. Let's look at some pictures of important moments of the week.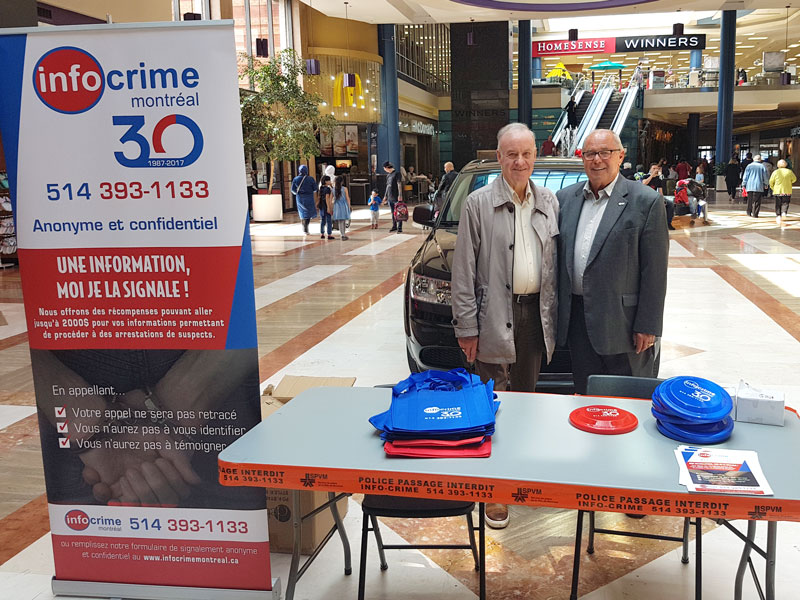 ICM Week 2018 began at Place Versailles on Sunday, May 6th with its traditional information booth. In the photo, ICM chairman of the Board André Drolet with André Turcotte, Board Member and Information attendant at the ICM booth.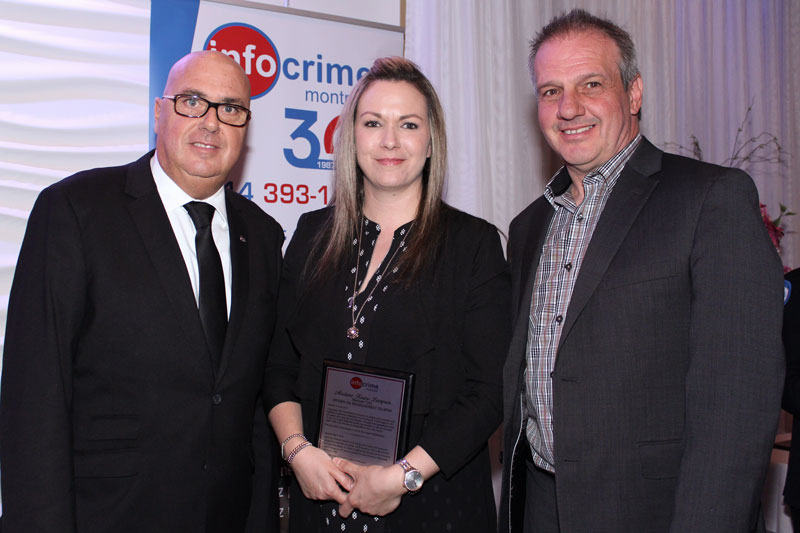 Tuesday, May 8th, the annual recognition luncheon at Riviera reception Hall with the SPVM Director, Martin Prud'homme as guest of honour. At the event, 20 plaques were handed out to various individuals including partners, honorary members, stakeholders and police officers. In the photo, Karine Lampron of the SPVM Intelligence Division, receives a plaque for her continued dedication to ICM. The plaque was presented by ICM CEO Jean Touchette and SPVM Lieutenant-Detective Jacques Lamontagne.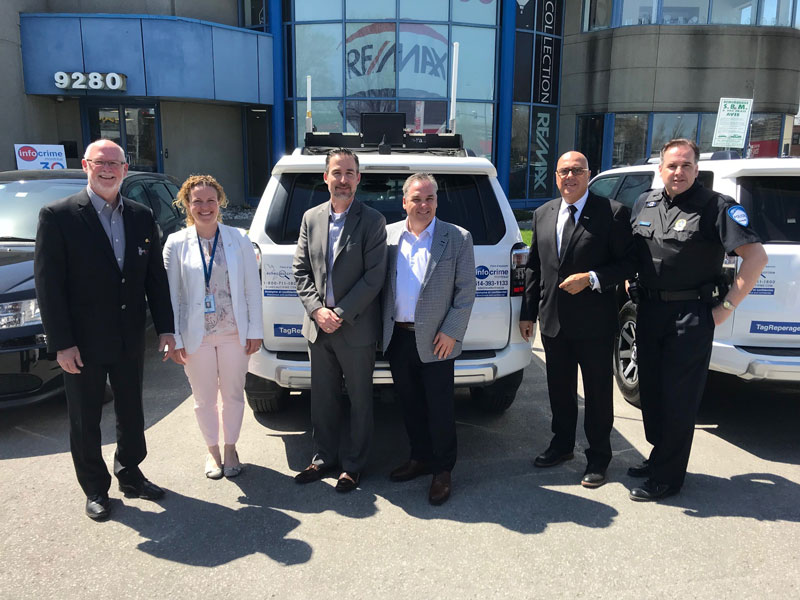 The launch of a visibility program with TAG tracking and Échec au crime was held on Wednesday, May 9, at TAG Tracking in Montreal. Pictured from left to right are Richard Poirier, Échec au crime President, Émilie Toubeix, SPVM SPSU Section, Jason Gallovich, TAG Tracking Chair, Freddy Marcantonio, TAG Tracking Marketing Vice President, Jean Touchette, CEO of ICM and Martin Généreux, SPSU section of the SPVM.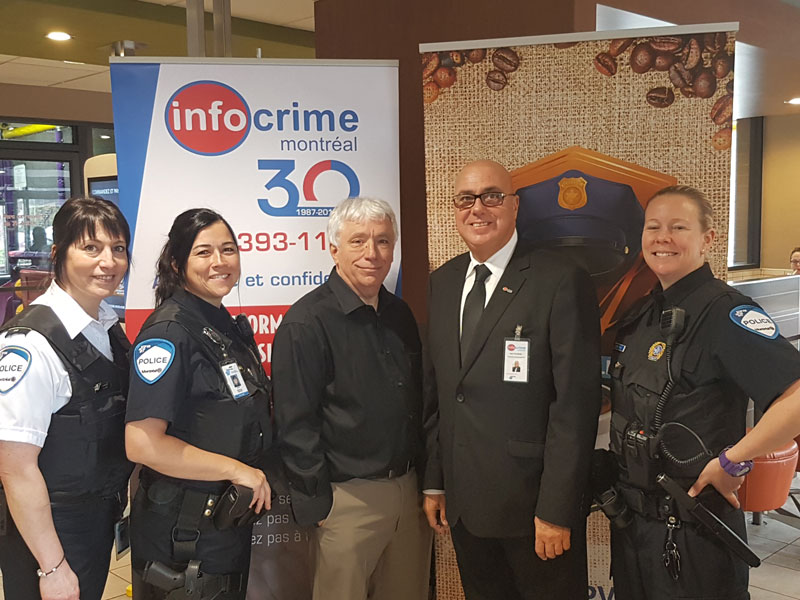 Thursday, May 10, the holding of sessions "Coffee with a police officer" in the areas of PDQ 11, 16 and 38. In the photo taken at the meeting of PDQ 16 McDonalds Restaurant located at 4300 Lasalle Boulevard in Verdun, we see from left to right, Caroline Alarie, PDQ 16 lieutenant, Nathalie Grenier, PDQ 16 social worker, Jacques Châles, customer relations service McDonalds Restaurant of Verdun, Jean Touchette, CEO of ICM and Marie-Ève Lépine, social-community agent PDQ 16.