Montreal - December 11, 2019
Info-Crime Montreal's Visibility Strategy Committee is pleased to present today a brand new radio and television advertisement.
This initiative is part of a series of citizen visibility initiatives undertaken in recent months by the organization founded in 1987 by Roland Bourget, director of the police department at the time, and Alex Harper, who headed the Montreal Board of Trade.
The vast awareness campaign that began last June took different forms in order to promote the greatest number of means of communication to ensure maximum impact. As a result, newspaper, social media and outdoor advertising campaigns have been deployed thanks to the generous contributions of recognized media companies.
President and CEO Jean Touchette and the Chairman of the Info-Crime Montreal Visibility and Strategy Committee, Olivier Lapointe, are proud to present this morning an important part of the committee's work, 30-second commercials adapted for television, radio and web platforms. Of course, the committee took care to have the messages produced in both French and English in order to be able to adequately reach all the citizens of the Island of Montreal. We are particularly pleased to be able to have for the completion of this project the support of SPVM senior executives.
In spite of a very limited production budget, Magma communications designers have been able to deliver a clear, precise and powerful message that defines clearly the organization and its mission. The success of Info-Crime Montreal rests essentially on three ingredients, the police, the media and the citizens. We hope that our local radio and television stations, as well as other mass-broadcasting companies, will use it generously and unreservedly. Info-Crime Montreal is a non-profit organization that invites citizens to report criminal activities without having to identify themselves. It should also be remembered that at all times and from day one, the ICM Community Program guarantees the confidentiality and anonymity of its users.
Since its founding, ICM has benefited from thousands of information leads from the public and to advance an incredible number of investigations, to create new ones or to find dangerous fugitives. Clearly, over time, this important partnership with the City of Montreal has helped to increase the sense of security of Montrealers in their respective communities.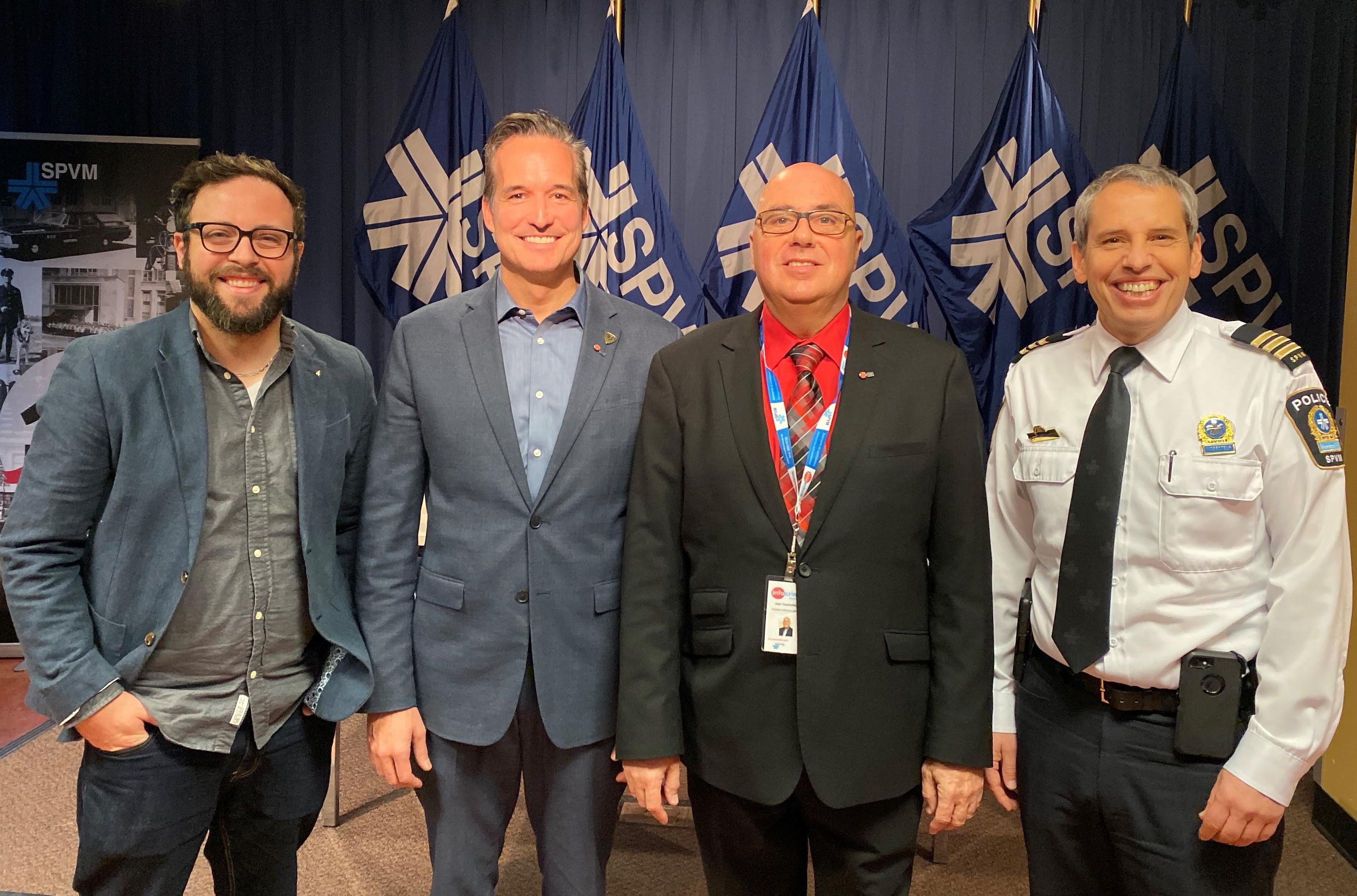 During the official presentation, we recognize from left to right, producer Steve Paquette of Magma communications, Olivier Lapointe president of the visibility-strategy committee of ICM, Jean Touchette, CEO of ICM as well as the inspector André Durocher in charge of SPVM communications.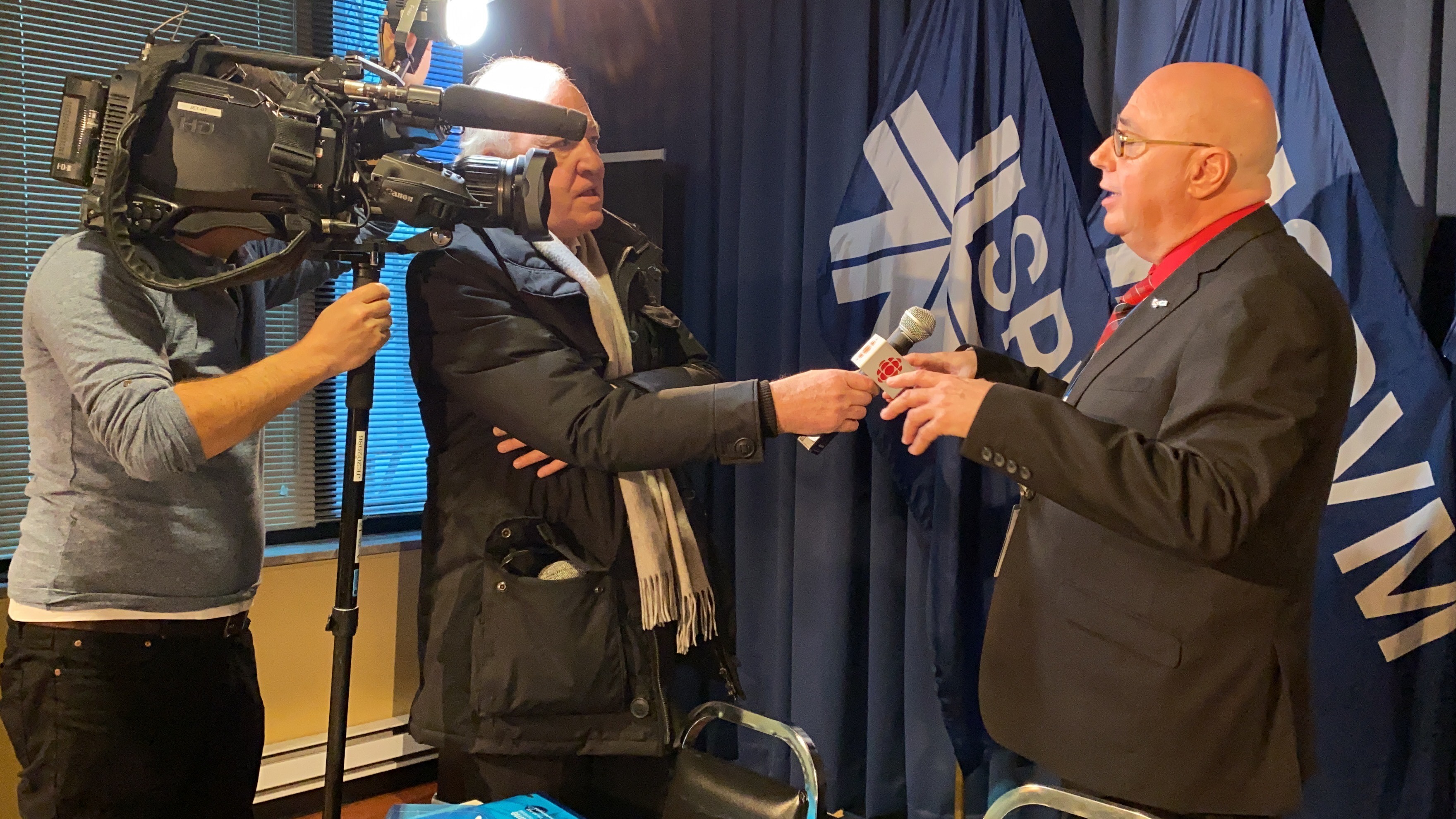 Captured live in an interview, ICM President and CEO Jean Touchette at a press conference unveiling new radio, TV and web ads from Info-Crime Montreal.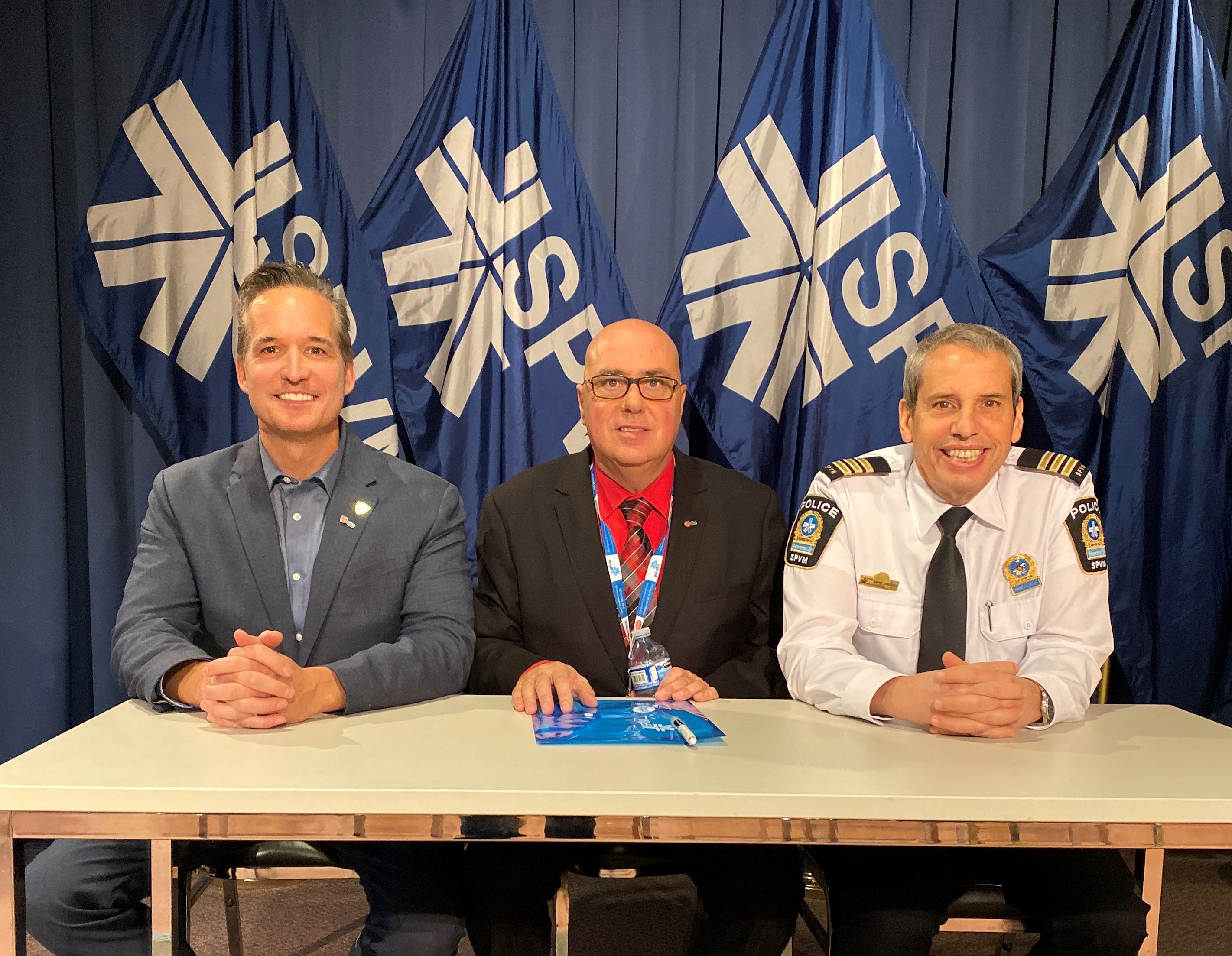 The press conference was held on December 11 in the press room of the SPVM headquarters in the presence of Olivier Lapointe, member of the ICM board of directors and chairman of the visibility-strategy committee, Jean Touchette CEO of ICM and André Durocher, inspector and communications manager at the SPVM.
Our new TV and radio ad in english